iOS: Outstanding
Page Contents
Outstanding:
Configure fields you would like to show in your outstanding.
1. View Outstanding by
Calculates your overdue days by bill date or due date.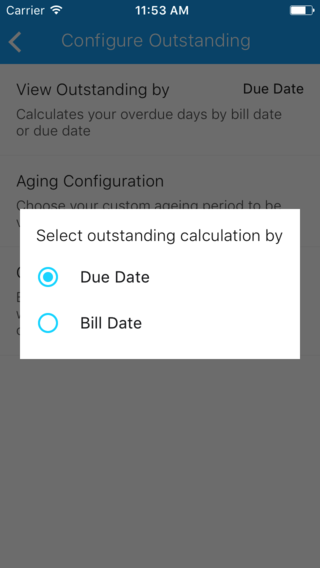 2. Ageing Config
Choose your custom ageing period to be viewed in receivables & payables.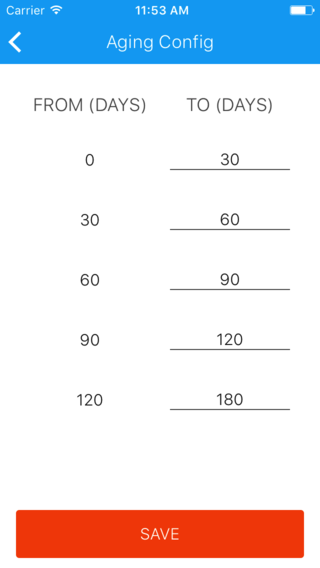 3. Columns to Share
Enables you to decide which fields you would like to send while sharing outstanding.