Android: Setup
Page Contents
Download
Download the Biz Analyst Android application from here
On opening the screen, you will be taken to Login Screen. If you have already signed up then click on SIGNIN. If you are using Biz Analyst app for the first time, then you need to signup, hence, click on SIGNUP/ VIEW DEMO.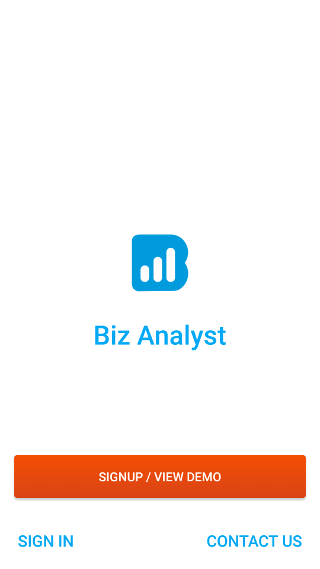 1. Sign up
Fill in the Sign up form on the Biz Analyst Android application and click on sign up button.
If you have already signed up before from the Biz Analyst Desktop or Mobile application goto Sign in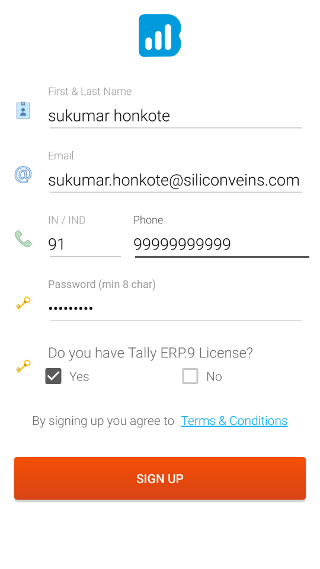 2. Sign in
Use the email and password you chose while signing up to sign in.