iOS: Purchase
Page Contents
Purchase:
Show the total purchase net and gross amount. Its show partywise Purchase total.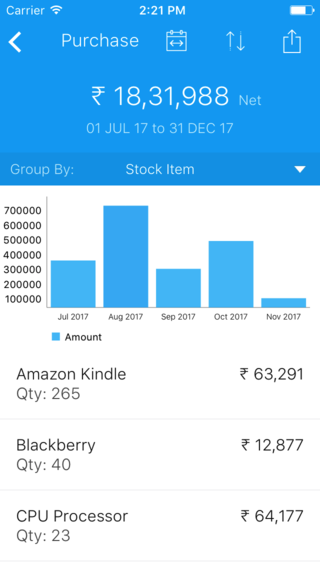 User can see the purchase with different filter. There are following filter options.
Ledger
Ledger Group
Voucher Type
Stock Item
Stock Group
Stock Category
Cost Center
Cost Category
Month
User can see bills list for selected filter.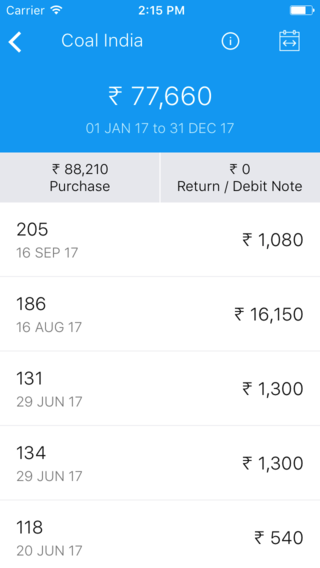 User can also see perticular bill detail.