Android: Date
Page Contents
Open the navigation bar and then click on the Settings icon.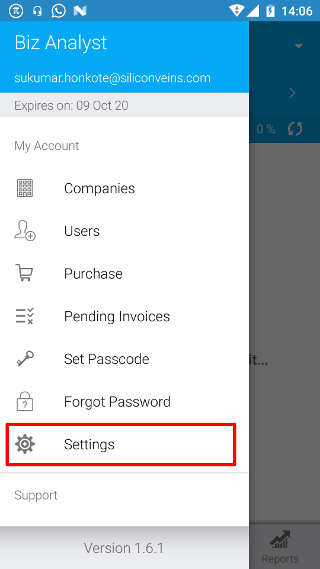 Click on the Date Setting icon from the list to configure the information shown while sharing your reports.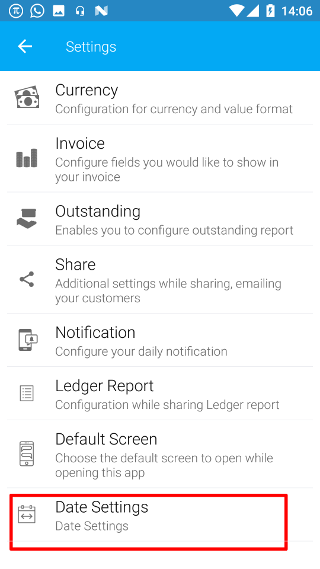 You will see list of settings for default period for showing information and financial year.
1. Default Date
You can change the default period selected for showing the information in the app. Click on the setting to change the default period.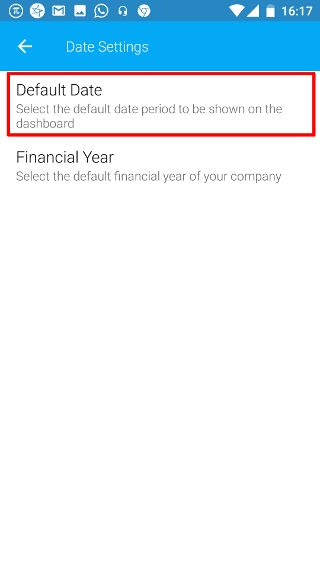 The following options are for the default period. The default is current financial year. Then click on SAVE to save this setting.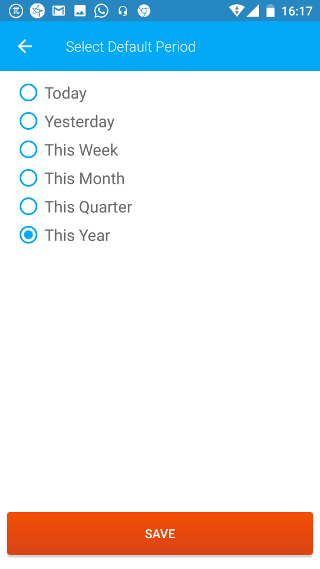 2. Financial Year
You can change the default financial year for which the data is shown.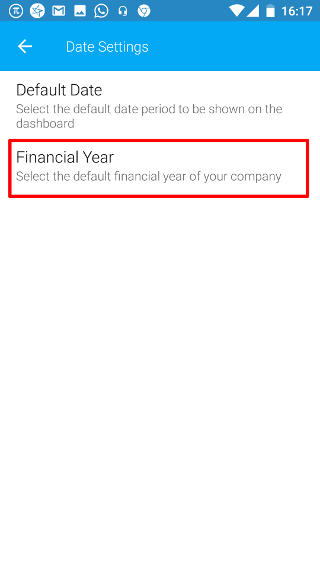 The following options are for the financial year periods. If your country has a different financial year, then contact us at [email protected]