Android: Default Screen
Page Contents
Open the navigation bar and then click on the Settings icon.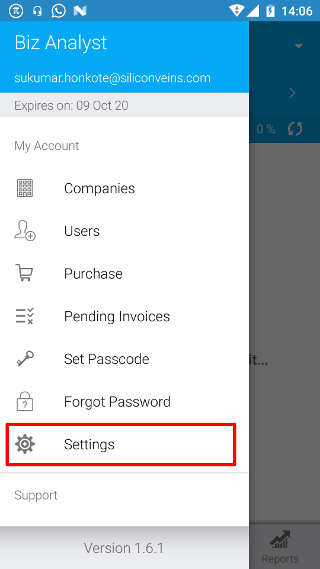 Click on the Default Screen icon from the list to configure the information shown while sharing your reports.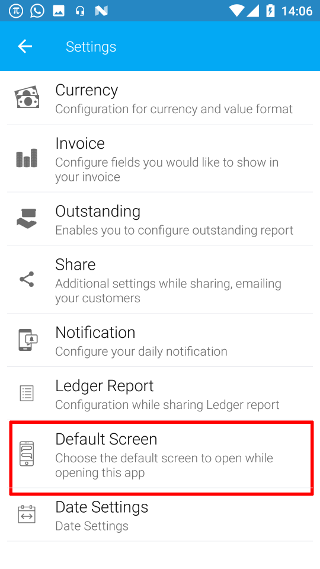 You will see list of default screens. You can configure which screen should you see first when you open the app. Then click on SAVE to save this setting.