Android: Cash / Bank Balance
Page Contents
Scroll down on the dashboard screen. Click on the Cash / Bank Balance on the dashboard.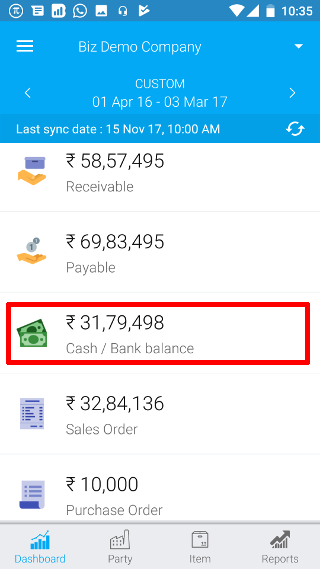 List finances of the current company for the selected period. You can see in depth report by clicking on one of the items in the list.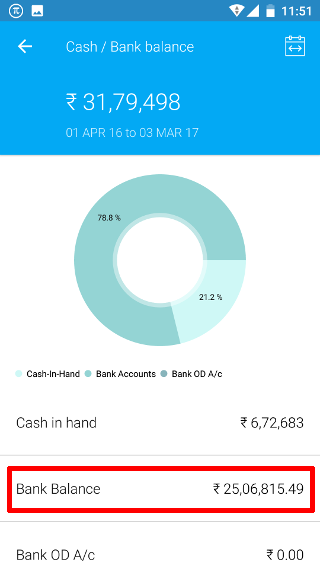 You will be shown all the bank accounts and the amount in them.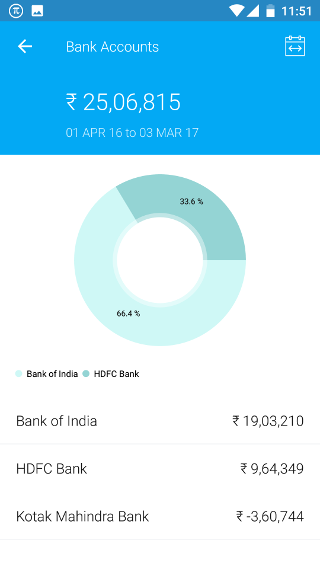 1. How to see which receipt was credited to a bank account?
Select the required bank.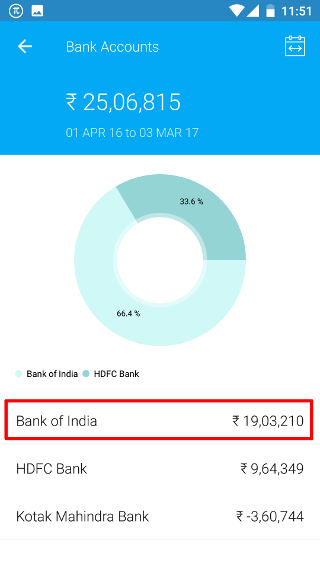 You will see a list of receipts.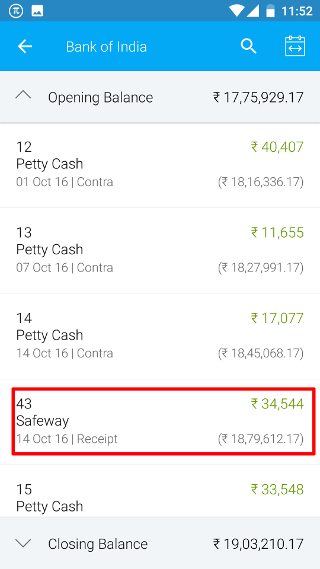 Click on a receipt to see the details