Android: Receipt
Page Contents
Click on the Receipt on the dashboard.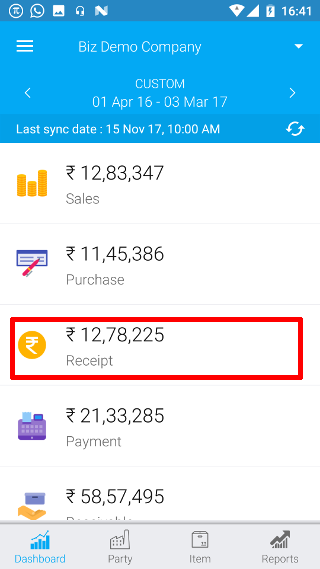 You will see the total of all receipts grouped by companies for the selected period. The companies are sorted alphabetically. Click on the name of the required company.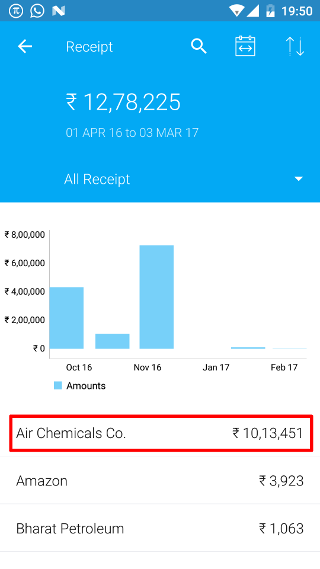 You will see a list of receipts for the company. Now select the receipt whose details you would like to see.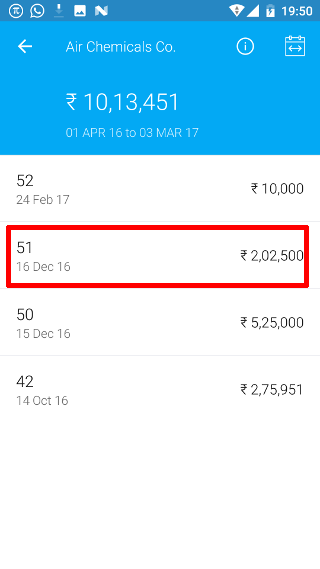 Now you shall see the details of the selected receipt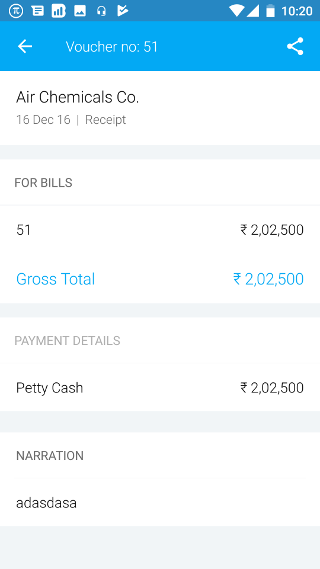 1. How to filter by Receipt type?
Click on the filter marked in the picture. The dropdown will show all the Receipt Types that you have set. Default type, Receipt is shown.