Android: Day Book
Page Contents
At the bottom of the dashboard screen, click on the Reports icon.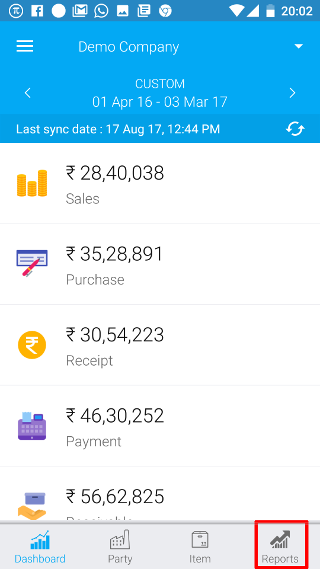 You will see a list of reports. Click on the Day Book report.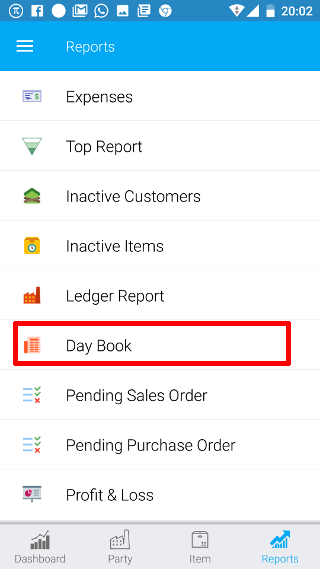 All transactions of the current day are shown. If no transactions are entered in Tally then no data is shown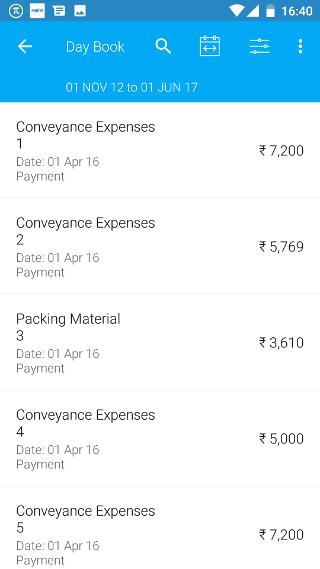 1. Change Daybook period
Click on the daybook period icon.
Then select the appropriate period for which you want to see the daybook.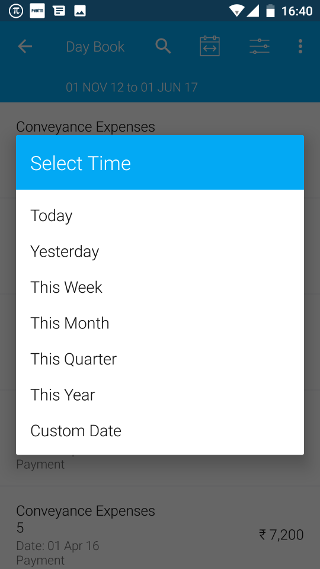 2. Select Voucher types in Daybook
Click on the voucher type icon.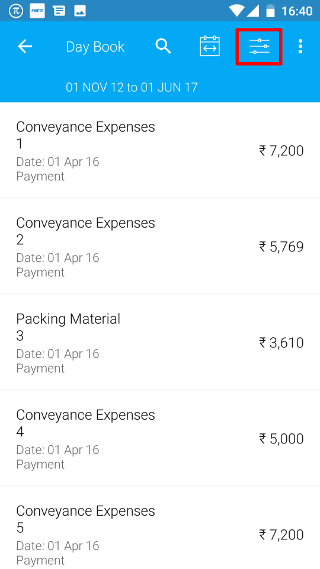 By default, all voucher types are selected. Click on All Voucher Types to deselect.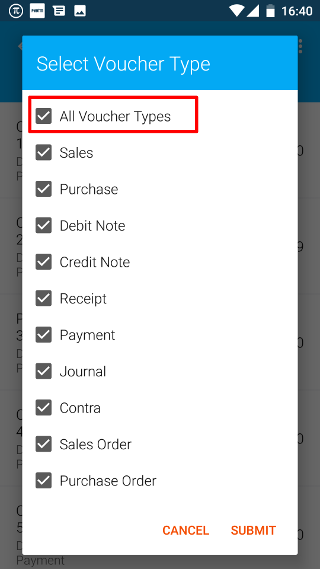 Then select the required voucher types. Then click on SUBMIT.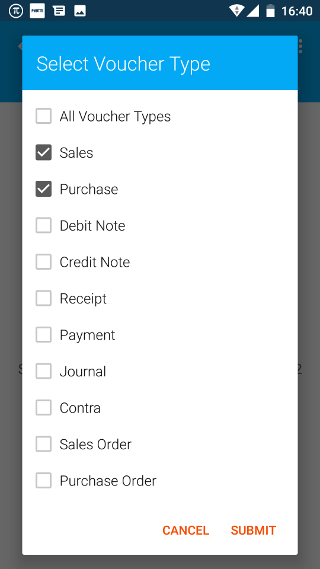 Now you can see only the selected Voucher Types in the daybook