Tally Odbc Port
Page Contents
Find ODBC Port
Check for ODBC Port number on the bottom section of Tally ERP 9 screen inside the configuration box. By default, it should be "9000". Use this number to setup Tally ERP 9 with Biz Analyst Desktop application.
If you do not see this port number you can easily setup ODBC port number by following these instructions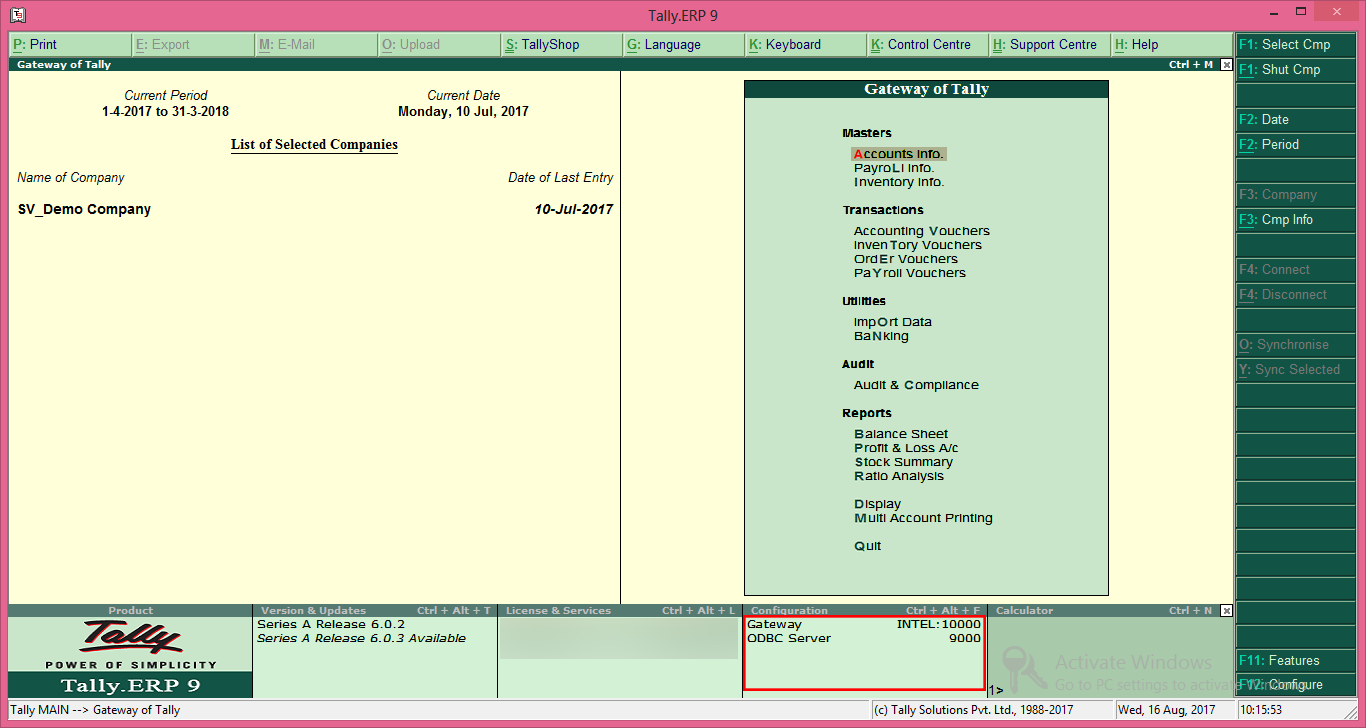 Setup ODBC Port
Click inside the Configuration box located at the bottom right area of the screen.
In the Configuration screen, goto ODBC Configuration area and select Tally is acting as (this should be None) and press Enter.

In the "Client/Server Configuration" screen change "Tally.ERP 9 is acting as" to "Server".

Save the configuration and restart "Tally ERP 9" by following on screen instructions.

You should now see "Server with ODBC" with port number in the configuration section at the bottom right of the screen.